Matt Artisan(CEO)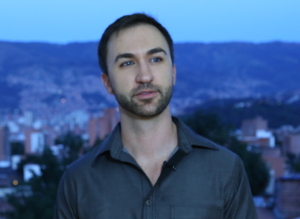 Matt is the leading expert in transforming the lives of men and empowering them to create authentic relationships.
He was voted WORLD's BEST NEW DATING COACH, and over the past five years, he has personally coached men in the U.S., Australia, Germany, Czech Republic, Denmark, Japan, China, Hong Kong, India, Dubai, Cancun and the list goes on.
Artisan is the author of The Turn Her On Through Text and creator of the C.Q.C Day Game Method and the 2-Min Chase Me Method (getting beautiful women to start CHASING YOU in under 2-minutes).
As one of the preeminent gurus in the dating community, Artisan's specialties range from advanced dating techniques and day game mastery; to deep inner confidence, phone/text game, and speed seduction. Artisan takes a very unique approach that combines natural flow with extremely potent structured skills to generate deep attraction and sexual mastery.
Having taught thousands of students all across the USA, Europe, The Middle East, South America and Asia, Artisan has been featured as a key speaker at numerous conferences, seminars and boot camps; including the Dating World Summit, Texting and Online Game Seminar, and the Global Pick Up Conference, just to name a few.
Artisan has been featured on Fox 13, MTV and ABC News Nightline.
Artisan is extremely passionate about teaching men how to have amazing success with women and will make sure you get the success that you want. He won't stop until your dating life is completely transformed.
SUMMARY:
Owner of The Attractive Man
Voted #1 Dating Coach
Voted Best New Dating Coach in the World at the World Summit
Named Vegas' #1 Dating Coach and Pick Up Expert
Taught over 7,000 students at numerous boot camps, seminars, and 1-on-1 training sessions
Featured speaker at the Global Pickup Conference in Washington DC and London
Awarded "Best Phone, Text and Online Game" at the Dating World Summit
Featured on Fox 13 News, ABC News, and MTV
Featured in numerous magazines, podcasts and radio appearances
Author of the Turn Her On Through Text
Creator of the '2-Minute Chase Me Method' for day game
 Matt On ABC News Nightline
Want to Become a Trainer? Click Here