Josiah Prise (Top Trainer)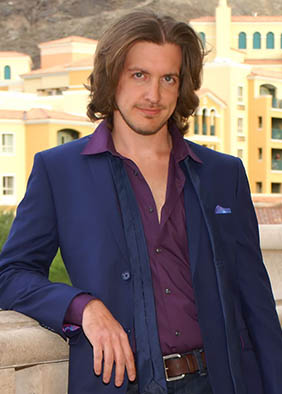 "Crazy!" "Insane!" "Like a bomb being dropped!" are only a few things Josiah Prise has been called by students and fellow artists alike.
Emerging from the Las Vegas pick up scene under the wings of Vince Kelvin (whom he was a prior trainer for) and Artisan, this former student turned instructor is rising from the depths like a diver with nitrogen narcosis.
Pulling tips and techniques honed through countless days and nights of experience in the field from the likes of not only Artisan and VK, but Hypnotica, Ross Jefferies, Tyler Durden, Brad P, Asian Playboy, Speer, James Marshall, and many more, it's no wonder this Las Vegan native could sharpen his skills so quickly with Sin City as his testing grounds.
After joining the 2-Year Training Program and spending 4-month in Asia with Artisan it was apparent that his abilities to seduce women when the odds and logistics were stacked against him, as well as his "when in doubt whip it out!" attitude also bled over to his teaching style.
He takes students by the hand and crushes their approach anxiety using NLP and approaching games. Students tend to latch on to his every word after a few demos.
Never content with his own results or the results of his students, Josiah is currently traveling the world with Matt Artisan. Together, further refining not only their own arts of seduction, but also bringing what they've learned abroad to the student's home countries.