In ONE weekend, I'll EXPLODE YOUR CONFIDENCE and show you the secrets to

dating beautiful women

…
3-Day Natural Attraction Bootcamp
Dates:

Location: 
In One Weekend, You'll Have The Ability To Approach Her, Spark Instant Chemistry, And Get A Date…
This is the fastest way to master the dating game…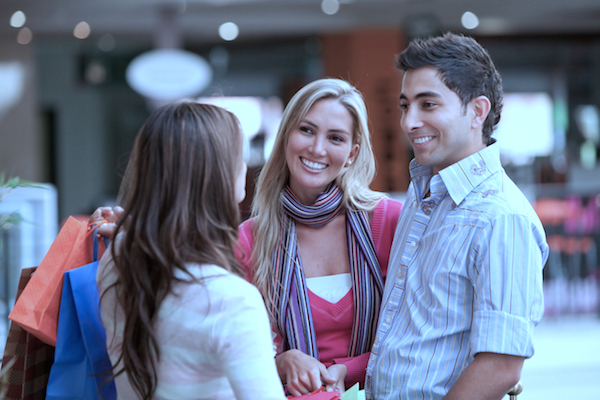 Here's the scenario… You are out on your lunch break, and you see a stunning girl heading into the coffee shop.  What do you do? How do you stop that nervousness or anxiety?  Do you interrupt her? Do you wait until she orders?  What do you say?  And if you get her number, how do you continue the interaction to get the date and moves things forward to the bedroom?
If you are unsure about what do and say when you see an attractive woman, don't worry… You're NOT alone.
Here is the good news… We can show you how to finally become Natural and Confident when approaching, flirting, and dating beautiful women, just like hundreds of guys have before you.
When you leave Your Bootcamp, you will know exactly what to do and what to say in any situation, so she instantly feels an emotional connection with you.
What we created is a Simple 3 Step Sequence, that ANY guy can use to create real and authentic Instant Attraction with practically any woman.  This sequence will guide you, step-by-step, all the way from the Approach, to the date, and to the bedroom.  Our proven methods are based on advanced female psychology and modeling powerfully attractive men (who are NOT tall, good looking or rich). Plus, we focus on Giving You The Tools For Long-Term Success…
The best part is that what we teach in our bootcamps is NOT about "Tricking" girls into bed. This is all about using your own personality to create authentic instant attraction and deep connections with women.
For the past 6 years, we have shared our teachings and secrets with hundreds of guys all over the world.  We have now taught guys in the U.S., Australia, Germany, Czech Republic, Denmark, Japan, China, Hong Kong, India, and the list goes on… and they come to us because we get them results.
You see, Books and Videos can certainly help, however, taking a Bootcamp is the difference between flying a plane in a video game and Piloting a Real F-16 Fighter Plane.
Apply now before it is too late.
Our Team Has Been Featured On…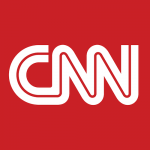 Here Are The Three Biggest Reasons You Should Take A Bootcamp With Us…
1. Master the conversation so you 

spark a connection

with her in a matter of minutes.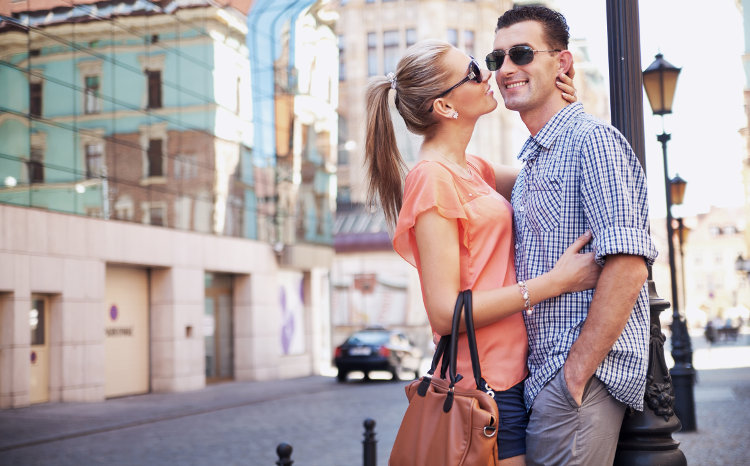 One of the biggest questions I get from guys is, "What do you say after "Hi?"
In our bootcamps, we'll actually take you out and show you how to talk to women. We give you a simple 3 step conversational framework so that you can spark attraction and a connection with nearly any woman.
You'll always know what to say. And you don't need a witty personality. You don't have to be funny. You don't have to think on your feet. And you definitely don't need cheesy lines, manufactured routines or gimmicks. You just need to be honest and use the framework we give you.
The best part is that it only takes 3 minutes. I talk to girls for less than 3 minutes before I get them on a date. That's it. From the first time I meet her, all I need is 3 minutes to trigger deep attraction. After 3 minutes I either take her on a date right then and there or get her number if I am busy.
That's because we know what her unconscious mind is "ACTUALLY" attracted to. I am not having a random, meaningless, and boring conversation. I simply direct the conversation so that she starts to chase me. And in your bootcamp we'll show you how to do the same.
You'll be able to walk up to any girl and spark a connection with her in under 3 minutes.
2. Explode Your Confidence and crush any fear of approaching women.
As you probably know, women love confidence. They HATE it when men are afraid of them. In fact, she will never date you if you are intimidated by her. She wants a man that is more confident than she is.
Do you get nervous around women? Well, this is something most guys face, but never do anything about. If you are on this page, I can tell you are different.
Low confidence is something you can improve, and it doesn't have to take a long time to boost your confidence.
When you take a bootcamp with us, you'll discover the secret to REAL confidence and your approach anxiety will be gone for good.
We teach you psychological techniques to literally turn off fear at the source. You see, your mind is a muscle, and when you know what you're doing, you can turn off fear and anxiety in seconds. You can use this during any situation you experience fear, whether it's skydiving, bungy jumping, or life-threatening situations.
We are going to give you Monk-like confidence. Think about it. Monks are always centered and grounded. Nothing fazes them. It's because they have a strong mind. In your bootcamp, we'll show you how to do develop your "confidence muscle." You'll obtain unshakeable confidence. This is very important when you are with your woman because as a man, you are the one who is supposed to stay calm and collect during stressful situations. She doesn't want a man that freaks out.
By the time you are finished with the bootcamp, you'll be able to approach the hottest girl in the room while other guys watch you, wishing they had the balls to do it.
 3. We'll help fix your "Blind Spots."
Many times there are certain things you are doing wrong, that are completely oblivious to you.
Maybe you think you are being a gentleman, but she thinks you are being needy. Maybe you think you're exuding confidence, but she thinks you are a cocky player. Your blind spot is whatever you're doing wrong that you just don't know about. That is why it is so crucial to have a trained coach watching you.
During your bootcamp, we'll give you feedback on all of your approaches, reveal your blind spots and help you fix them.
Here's The Course Outline
DAY 1:
4:00pm – 6:30pm: INTERACTIVE INSTRUCTION
Mastering The Fundamentals And Laying A Solid Foundation For Success
How To Get Grounded and Exude Confidence During Intense Situations
Finding Out What Is Internally Preventing You From Getting The Girl You Want
Changing The One Thing That Is Holding You Back
How To Never Be Phased By Rejection Ever Again
How To Avoid The One Crucial Mistake That All Guys Make Make (This One Trick May Transform Your Dating Life Over Night)
6:30pm – 9pm: Infield Confidence Practice
DAY 2:
10am – 1pm: INTERACTIVE LECTURE AND DRILLS
The Most Powerful Way To Approach A Woman And Trigger Instant Attraction
How To Start Interactions In The Most Difficult Situations (she's on the phone, eating, in a rush, with friends, with a guy, etc.)
How to Use Your Body Language And Eye Contact To Make Her Feel Weak In The Knees With Desire
How To Get Her Phone Number In under 2-minutes
Opening, Positioning and Body Language Drills So She's Receptive To Everything You Say
1pm – 4pm: Infield Confidence Practice
4pm – 7pm: INTERACTIVE INSTRUCTION AND DRILLS
How to Get a Woman to Start Attracting and Chasing YOU
Day Time Attraction Techniques for Building High Compliance
How To Keep The Conversation Going Without Bragging or Trying to Impress Her
Creating A Deep Connection On An Emotional Level
How to Never Run Out of Things to Say and Always Know What to Say Next
Advanced Conversational Drills and Exercises So What You Say Becomes Second Nature
7pm – 9pm: Infield Confidence Practice
DAY 3:
10am – 12pm: INTERACTIVE INSTRUCTION AND DRILLS
How To Get An Instant Date With Her Right On The Spot
Advanced Closing Techniques: Making the Number Solid So She WANTS To See You Again
How to Handle a Woman's Tests and Objections ("I have a boyfriend", "I am in a hurry", "I don't give out my number", etc.)
Closing Drills and Role-Playing the Entire Interaction So It Becomes Ingrained In Your Mind
12pm – 3pm: Infield Confidence Practice
3pm – 5pm: INTERACTIVE INSTRUCTION AND DRILLS
Texting Her After You Get Her Number And How To Get A Date In 3 Texts
How To Set Up A Successful First Date, So You Maintain the Attraction
First Date Strategies for Getting the Girl Back to Your House
Reveal All Infield Footage, To See Your Progress
Answer All Remaining Questions
Full Proof Continuity Action Plan
5pm – 7pm: Infield Confidence Practice
Imagine Having The Power To See A Woman Anywhere and Make Her Yours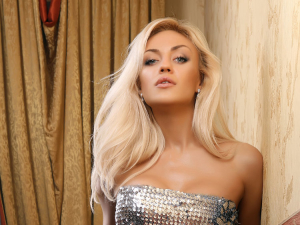 We layout exactly how to Approach, step-by-step, so you can easily create an instant authentic connection with her…

How to eliminate your nervousness and anxiety in seconds so you can be calm and confident during intense situations…

How to get rid of your mental roadblocks so you can have LONGTERM dating success…

You'll learn

an opener that works in any situation

… even if she's on the phone, even if she's with a guy, even if she's with her mother.

Not only are you going to learn how to talk like a real man, but you'll also learn how to keep the conversation going and build a deep emotional connection…

We're going to mic you up and listen to of your approaches to give you instant feedback to perfect your approach so it comes naturally to you…

The one thing to avoid so you never get stuck in the friends zone…

You'll discover how to trigger so much desire even in the middle of the day that you'll be able to get a date right there on the spot or take her back to your place in if that's what you want…

You'll learn how to create authentic attraction without memorizing any lines or routines…

Your coach will show you a technique called "The Look" that will sweep a woman off her feet just by looking deep into her eyes…

Your coach will show you the amazing principles of alpha body language so that you command attention everywhere you go even if you are short and scrawny…

You'll learn how easy it is to get a girl's number in under 3 minutes and set up a date later that night…

Secrets of creating instant attraction fast so she becomes overwhelmed with desire…

How to move things forward and escalate all the way to the bedroom…

Over 18 hours worth of classroom lectures, infield training, and live recording of your interactions…

Instant on the spot feedback for rapid improvement…

… and lots more!
Take A Look At What Past Students Have To Say
Click to See What Guys Like You Are Saying:
"I haven't kissed a girl in 14 years, and I was kissing [one] last night!" – Shahid
"I saw this girl, she was hot, opened up the set and [before] you know it we went on an instant date." – Damian
"She was this beautiful complete 10 flight attendant… and I got her phone number." – Marcus
"The honest, ethical, genuine way you should communicate with women… and not in a way that is deceptive, lying or manipulative…" – Arlus
"I've become more comfortable with rejection and approaching." – Mickey
"He's very honest, and he'll push you to the limit he wants you to go – and he does it in a very loving way." – Joshua
Register Now Before The Spots Fill Up
3-Day Natural Attraction Bootcamp
Dates:

Location: 
Important: Our bootcamps fill up quickly, and tuition increases as the date gets closer.
CLICK THE BUTTON BELOW
Frequently Asked Questions
Are there payment plans available?    
Yes, just email us at [email protected] and we can set you up with a payment plan. However, you must be paid in full by the start of training.
What is the main difference between the VIP and BASIC Package?
With VIP you can retake another bootcamp. You will also get copies of the recordings of your approaches.
What is the exact location of the bootcamp?
Your instructor will email you all of the details including location and times approximately one week prior to the bootcamp. If you require advance notice, please email us at [email protected]
Will these techniques work even if I am overweight, short, broke, ugly etc.?
Yes, because we teach you how to attract women on an instinctual subconscious level, which has little to do with looks, height or income.
How can I retake a bootcamp when I register as VIP?  
Get all of the details here.
What if I can't make this bootcamp?
Check the training schedule to find a bootcamp in another city near you. If that is not an option, then fill out this form and tell us which city you would like to see a bootcamp. If we get enough requests in your city, then we will schedule a bootcamp there. Also, you can receive private coaching in your city. Just apply here.